The strike that the Indian Air Force carried out in the wee hours of February 26 deep into Pakistan makes New Delhi's intention loud and clear: export of terror will not be without cost for Islamabad. Prime Minister Narendra Modi has also been true to his word; he has demonstrated that he has the will to punish the perpetrators of terror.
The details of the air strike and the damage it caused can be, and are, disputed by the Pakistanis; what is indisputable, though, is that it was done—for the first time since 1971. Further, unlike in the case of the surgical strikes in September 2016, Pakistan has accepted an attack. "Indian Air Force violated Line of Control. Pakistan Air Force immediately scrambled. Indian aircrafts (sic) gone back. Details to follow," tweeted the Pakistani army spokesperson Major General Asif Ghafoor at 5.12 am. Its Foreign Minister Shah Mehmood Qureshi also called the strike an act of "grave aggression" that would be given a "befitting response."
Pakistani spy drone in Abdasa village, in Kutch, Gujarat was shot down by #IndianArmy . Army and police personnel present at the spot. #PoK #Balakot #Pakisatn #SurgicalStrike @adgpi pic.twitter.com/dKwMoaW9hm

— Power Corridors (@power_corridors) February 26, 2019
Everybody is guessing what that response would be, for India has made it clear that its action was neither against Pakistan nor its armed forces. In fact, Foreign Secretary Vijay Gokhale called it a "non-military preemptive action [that] was specifically targeted at the JeM [Jaish-e-Mohammad] camp."
In his statement, he went on to say, "This organization, which is proscribed by the UN, has been responsible of a series of terrorist attacks including on the Indian Parliament in December 2001 and the Pathankot airbase in January 2016."
Information regarding the location of training camps in Pakistan and PoJK has been provided to Pakistan from time to time, he said, adding that Pakistan denied it very existence. "In this operation, a very large number of JeM terrorists, trainers, senior commanders and groups of jihadis who were being trained for fidayeen action were eliminated. This facility at Balakot was headed by Maulana Yousuf Azhar, alias Ustad Ghouri), the brother-in-law of Massod Azhar, Chief of JeM."
Later, up to 350 fidayeen and their trainers were reportedly killed in the attack. They were "shifted from Pakistan-occupied Kashmir (PoK) to a five-star, resort style camp in a hilltop forest in Balakot after the Pulwama attack, providing Indian forces with 'a sitting duck target' when they carried out an air strike early Tuesday," a PTI report said.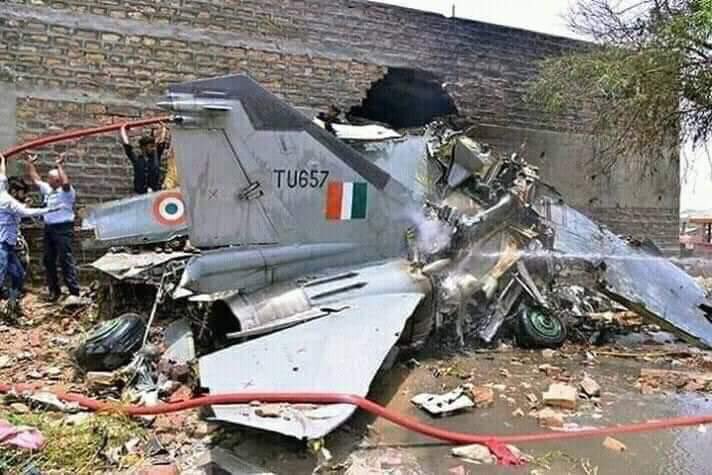 It was the JeM's biggest camp. The jihadist outfit had owned up the February 14 suicide attack on a CRPF convoy at Pulwama in Kashmir that killed over 40 jawans. "Everyone at the camp was sleeping and Pakistani defence establishment had no clue that the attack was coming so deep into their country because they had expected a surgical strike on camps in Pakistan Occupied Kashmir near the Line of Control," said the PTI report quoting sources.
What the Modi government has done is break the shackles that India wore on its own volition. The doctrine that New Delhi followed under various regimes was simple: nothing should be done to violate the territorial integrity of Pakistan, whatever may be the provocation.
It aided, abetted, and armed Khalistani militants; we sent our Army to fight the militants in the holiest Sikh shrine and damaged part of it, but did nothing against Pakistan. It fomented militancy in Kashmir, blatantly and brazenly helped the jihadists in the Valley, but we did nothing to penalize it. The notorious ISI created terror infrastructure and human resources to be sent to India to slaughter of citizens and soldiers, bomb our cities, and attack our Parliament, but we did little more than condemn their actions and appeal to the world to make Islamabad see reason.
The February 26 strike has proved that India has turned the corner. Whatever may be the trigger—the gravity of the Pulwama attack or Modi's desire to flaunt muscular nationalism in the run-up to the general election—the point is that he has dared to undermine Islamabad's India policy of death by a thousand cuts.